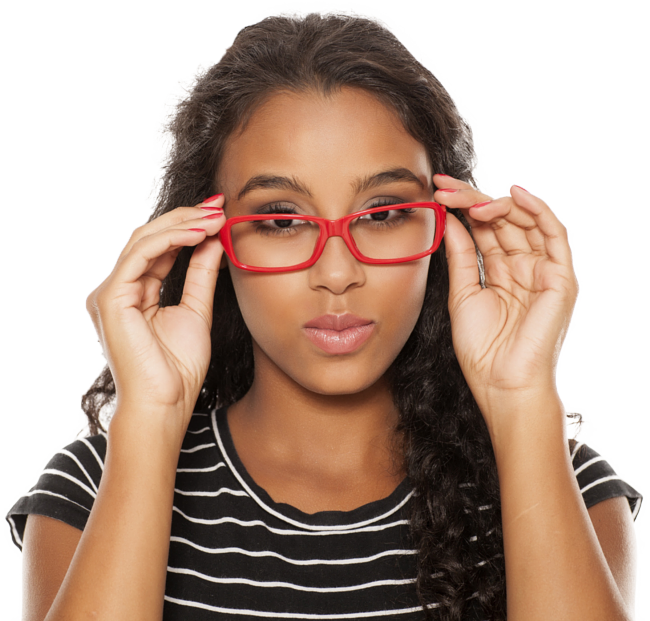 Professionally fitted glasses, frames and contact lenses​
What you see and how you're 'seen' matters to us too​
We care about how you look at the world and how you 'Look'​​
The team at Barrington Eye Care are not only concerned with the health of your eyes, but also with finding you the right pair of glasses. We have a huge selection of frames available to suit your face, fashion desires and personality.
Bright
and bold
—we have it
​
Rochelle has years of experience when it comes to fitting frames and a professional eye for the 'right frame' to fit your personality and desire. And of course, if contacts are your preference, Rochelle will fit you with the healthiest and most comfortable option available.​
Classic and conservative
—No problem
​
Even though the choice of frames can feel rather overwhelming, and fashions can appear to change quickly, Rochelle has an 'eye' for what will work and a philosophy for choosing the perfect eyewear that you will feel satisfied with.
I recommend looking at your frame as an investment in an item you wear in full view of everyone most of the time.
So when considering a pair of glasses that you wear every day and in public and in many potential contexts, consider how much you would pay for a good suit, a jacket or pair of shoes that you will wear far less than the glasses!
We buy our frames from a broad range of suppliers to ensure we stock fashionable frames while maintaining a range of styles and prices to suit everyone.
​
The majority of our lenses are sourced from local laboratories, particularly the Christchurch branch of CR Surfacing.
We provided high-quality lenses to suit all requirements from single vision reading or driving glasses to bifocals and high-quality progressive lenses.
​
We also can offer specific lenses for various occupational needs such as certified prescription safety glasses and prescription sunglasses.
​
Most commonly, the contact lenses worn today are soft disposable lenses. We provide a wide range of contact lens brands, and we can fit 'daily wear annual replacement soft lenses' as well as hard contact lenses.
We are registered with the NHI Contact Lens subsidy for people requiring high power contact lenses or keratoconic lenses.
​